I went to the Book Club in Shoreditch for the private viewing/opening night of Faris' "Drawing A Straight Number Nine"
The drawings themselves were clearly immaculately intricate, time consumingly created, each one had been heavily focused upon, it wasn't hard for even the most inexperienced art voyeur to appreciate the sheer amount of talent that was so beautifully and complexly presented by Badwan. Accompanied by a superb DJ set by him personally, and a very atmospheric projection of his hands leafing through his moleskines, it was hard not to feel as if you were intruding.
it is on for a while at the Book Club in east, do take a visit, its free entry and a beautiful experience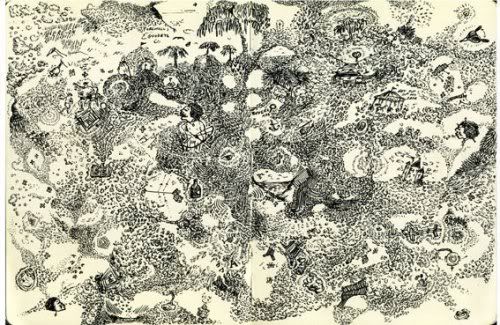 I took some snaps with my little fisheye which will be developed the soonest!